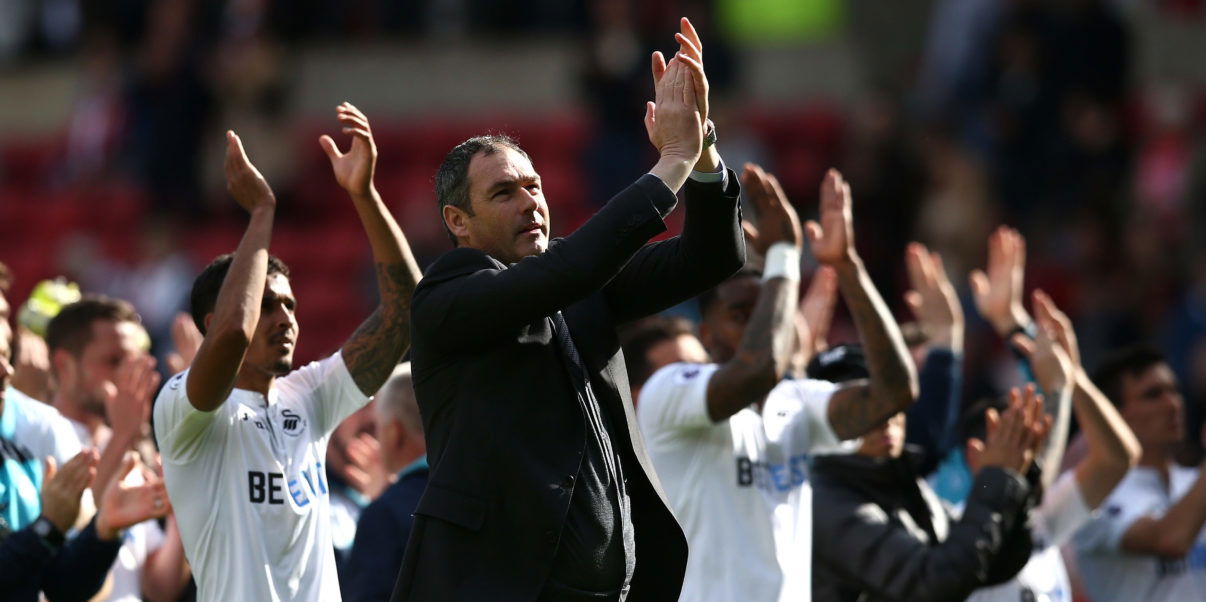 From Bradley to Britton, what a year it's been!
Cast your mind back to a little over nine months ago, to when a Swans' side managed by Francesco Guidolin – who had been offered a longer-term contract after keeping the club in the Premier League – went into the 2016/17 Premier League campaign optimistic of what was to come.
And since then, it's all been a bit of a blur.
Just over two months into the campaign, on the Italian's birthday of all days, Guidolin was relieved of his duties and replaced by Bob Bradley. A decision which baffled, angered and frustrated many, feelings didn't change much throughout his entire eleven games in charge.
Bottom of the league at Christmas with record-breaking signing in Borja Baston not even making the bench. Add to that an iconic goalscorer in Fernando Llorente playing second-fiddle to a midfielder being played out of position, it's fair to say that the near, and not so near future looked bleak for the Swans.
No heart, no passion, no urgency and for the most part, very little ability. But when fellow strugglers Crystal Palace turned to never-relegated Sam Allardyce to get them out of trouble, Huw Jenkins and Co. took a less conventional approach.
Step forward, Paul Clement.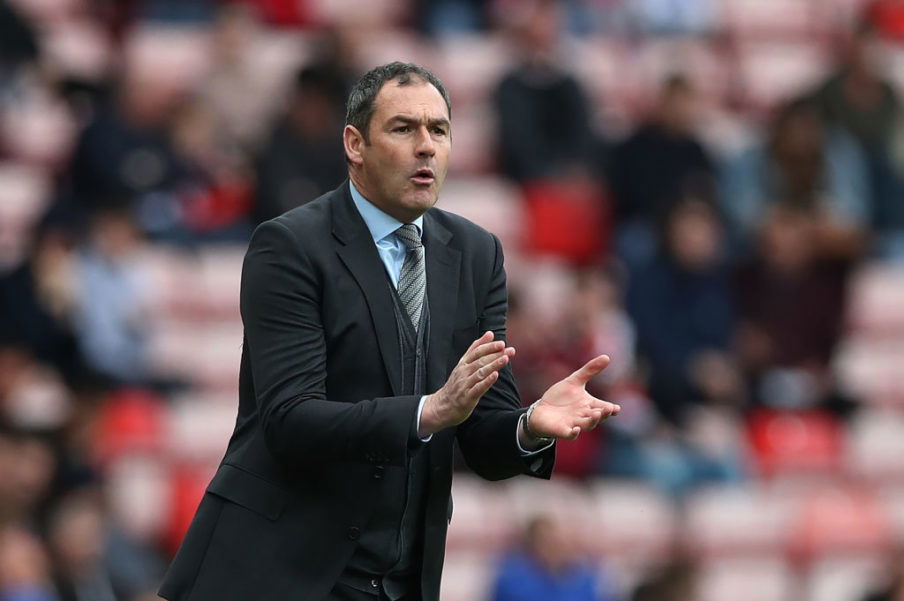 Sacked in the Championship by Derby in his most recent managerial stint, it seemed almost laughable to comprehend Clement turning around a ship that was sinking at an incredible rate. Nevertheless, with the full support of Carlo Ancelotti, Robert Lewandowski and others whom he'd worked closely with at Bayern Munich, the Reading-born coach was ready for his biggest challenge yet.
If you ever needed proof that the phrase "third time's a charm" had any logical meaning, this is probably it. Clement arrived on SA1 with Tom Carroll, Martin Olsson, Luciano Narsingh and Jordan Ayew all following shortly after, and while many turned their nose up, it proved to be arguably the most important transfer window in the club's history.
Despite being used sparingly, Narsingh's assist for Gylfi Sigurdsson's winner against Southampton has – with points and momentum both considered – more than covered his transfer fee. Carroll and Olsson have been first team regulars from the respective days they arrived and have given the left-hand side of the side a much needed boost. Ayew, despite not finding the net as of yet, has been a standout player in the most recent 'crunch games'.
From dead and gone to never-say-die in a matter of weeks, Paul Clement made his predecessors look amateur at best. Never short of an anecdote from his time spent at Real Madrid, PSG and Bayern Munich, it's beginning to become evident why Carlo Ancelotti was so disappointed to see him leave.
Even after a spell of poor form, a combination of a fresh formation and an even fresher Leon Britton saw the Swans' odds of avoiding relegation fall shorter and shorter. From watching 'Jack To a King' to forking out £3,000 each to cover ticket costs for fans travelling away to Sunderland, the togetherness, fight and team spirit that we've prided ourselves on for years gone by can no longer be doubted.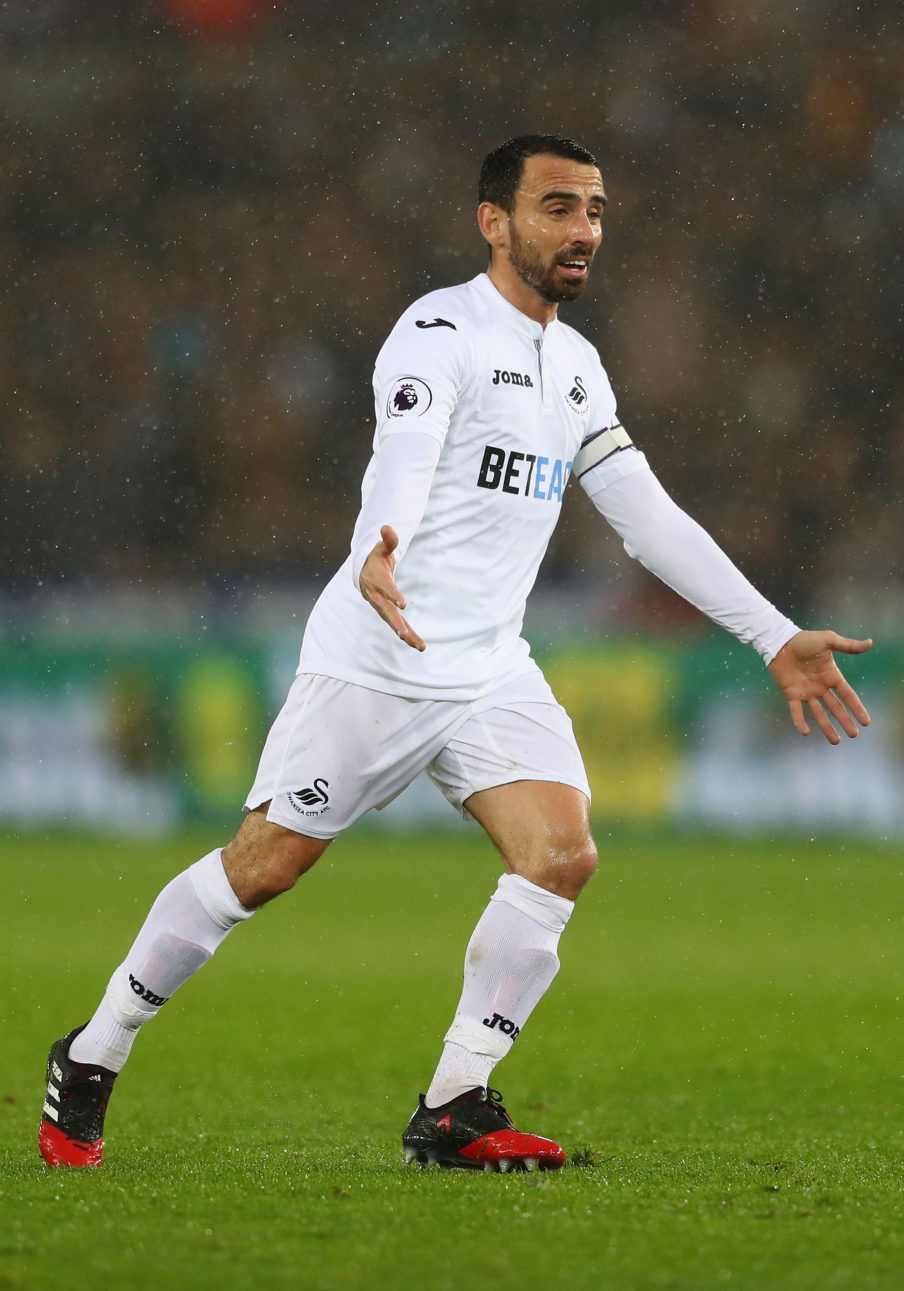 Safe from relegation with a game to spare, I'll ask you again to cast your minds back to August.
As Swansea City fans we've experienced more in nine months than most fans will in a lifetime, and while that experience hasn't always been pleasant, I wouldn't have it any other way!
---