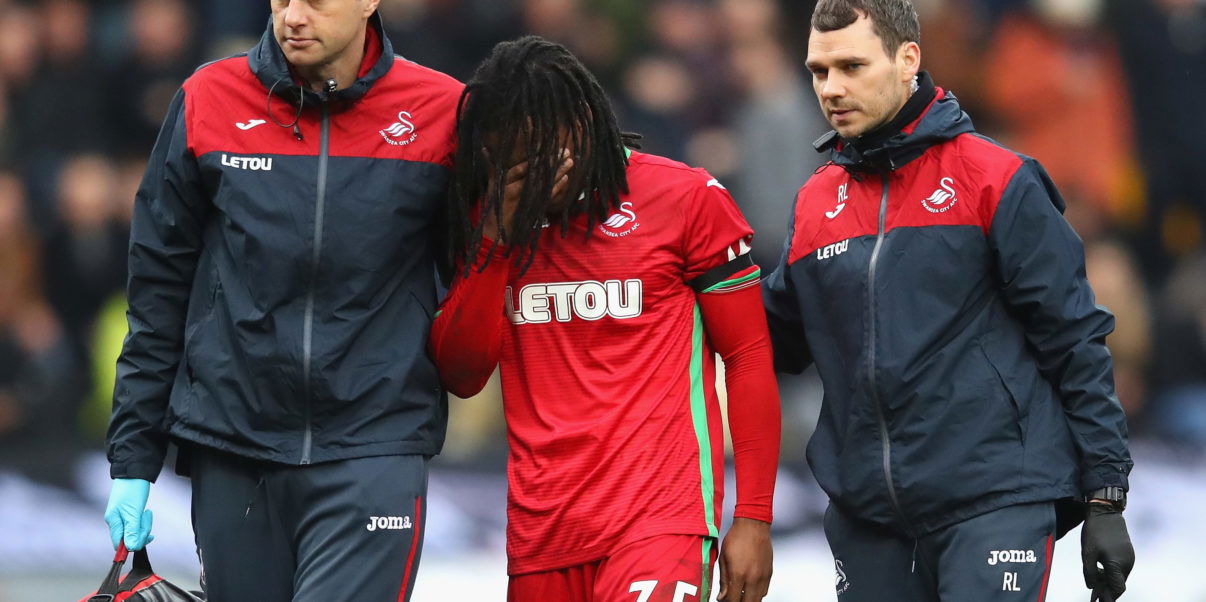 Renato Sanches – bad luck and disappointment
Renato Sanches has endured a torrid time at Swansea City this season.
After what initially seemed like a coup for the Swans, Sanches arrived from German giants Bayern Munich on loan for the 2017/18 season.
It appeared to be a move that suited all parties: Sanches would get regular game-time at a Premier League club, Bayern would get a much improved and more experienced player back in a year's time and Swansea would get a player of great pedigree with a view to him becoming a key performer. We know this, unfortunately, hasn't worked out.
The Portuguese's time at the Liberty Stadium has been filled with frustration, disappointment and bad luck.
Following his deadline day loan move, Sanches made his Swansea debut in a home game against Newcastle United in September. He started off nervously, misplacing passes and being out-muscled on a few occasions. The 20-year-old was very much out of sync with his teammates, but it was his first game, he didn't speak the language so many were willing to be patient and wait for him to settle in.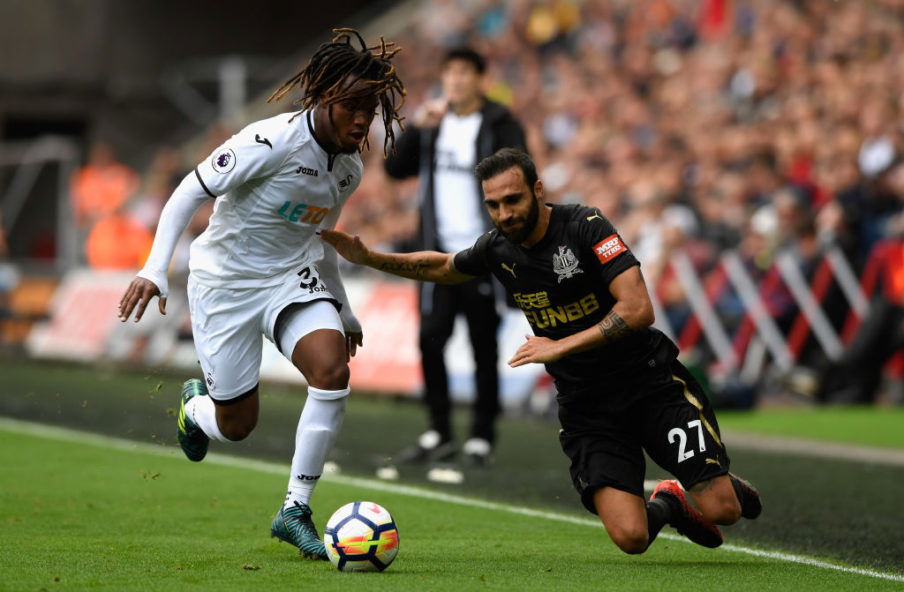 However, with time passing on and the Swans really struggling in the league, patience was starting to wear thin. In such a commanding environment that is professional football, the adaptation period must be over by the time November comes. The fans were desperate to see something from Sanches but by now, opinions were starting to form in the stands – those opinions being that nobody thought he was any good.
Despite some niggly injuries that ruled him out of fixtures with Arsenal, Brighton and Huddersfield, he came back into the squad for the dire loss against Burnley in November and again in the stalemate versus Bournemouth a week after. The defining moment for Renato came away at Chelsea, though. Looking extremely lacklustre, he passed the ball to the advertising boards on his left-hand-side in what summed up his time at Swansea. Clement then took the Portuguese international off at half-time which would've shattered his confidence – of which he had very little of anyway. It looked like it was going from bad to worse for the youngster.
Clement – who he knew from his time at Bayern Munich – showed a lot of faith in him. The former Swansea manager was a big factor in Sanches coming to Wales and took every opportunity to play him when fit, even if that was just nine league games due to his thigh problems. It would've been a blow for Renato when Clement was sacked in December, as he was sold on the premise that he'd play every game under the Englishman.
It must be tough going from the heights being a star for your local side (Benfica), winning Euro 2016 and then being named the 2016 Golden Boy to what was now genuinely a crisis at Swansea.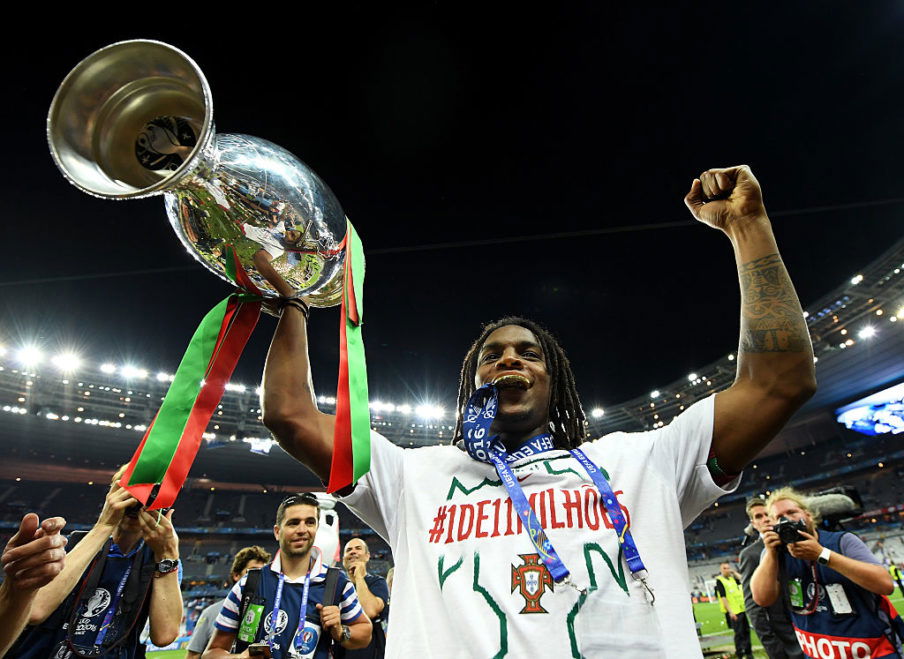 After Euro 2016, he suddenly finds himself with a huge offer from Bayern, an offer probably too good to turn down. However, still a teenager, he's now in a new country, a new culture, he must learn a new language and finds himself behind a whole host of top quality players in Bavaria.
He didn't play much in his maiden season in the Bundesliga, with most of his 17 appearances coming off the bench. With an offer from Swansea and a promise to play football, it was a good move for him and a wise career choice in my opinion, although again, he's now in another new country, culture, language and completely out of his comfort zone in a Premier League relegation dog-fight.
It must be incredibly testing for any 20-year-old. Though, this is an experience he can take forward and learn from in the future.
So with Clement having cleared out his locker with Swansea rock-bottom of the league and looking certain to go down, Carlos Carvalhal was appointed just after Christmas and as we all know, has guided the club up into a much better position. Not out of the relegation battle but with a decent enough chance of survival, Carvalhal is doing a remarkable job at the Liberty.
The new manager picked his compatriot Sanches in his first few games. He started at Watford, strangely playing out wide on the left but didn't do a bad job at Vicarage Road in the 2-1 comeback win.
A few days later, the Portuguese played 90 minutes against Spurs at the Liberty, again not playing badly which did show progress. He definitely upped his game and effort, as did many of the squad in January. But, progress was halted again after picking up a hamstring injury against Wolves in the FA Cup. He was rested for a few weeks and came back into the squad for the next round of the FA Cup, in an away tie versus Notts County. Half-hour into the game… his hamstring goes again and he limps off distraught.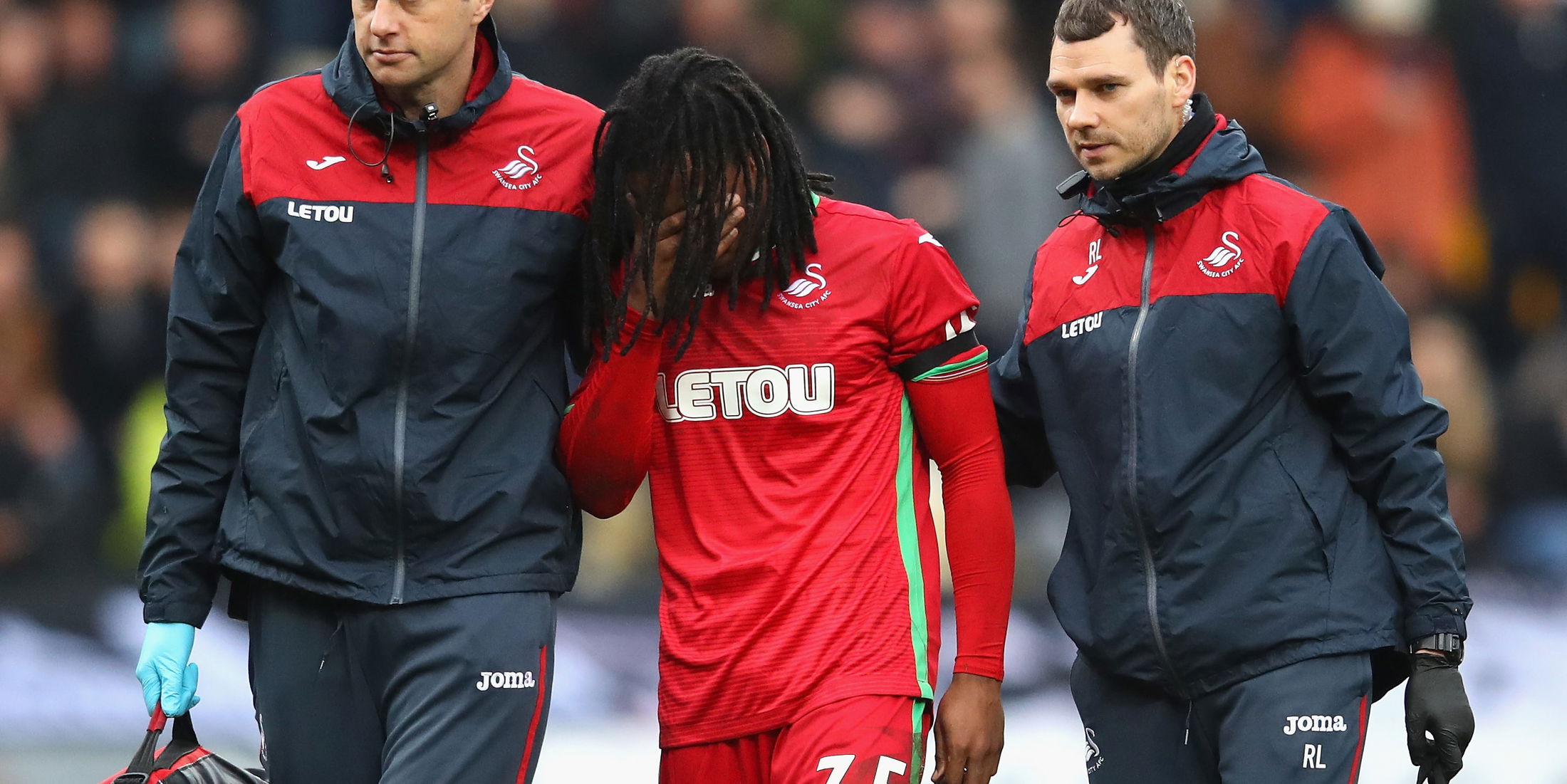 Say what you want about the midfielder but he has been incredibly unlucky. In an alternative universe where he's injury free during his time in South Wales, perhaps he settles in much quicker and we see the Sanches who bossed Euro 2016, the Sanches who's worth the £35 million Bayern splashed out for him, the Sanches everyone expected.
It's disappointing for Swansea and Sanches himself. But even how things have gone, I'm not writing him off having an extremely successful career at the top of football. He's still very young, got heaps of potential and there's undoubtedly a great footballer there. It just simply hasn't worked out for him at the Liberty Stadium.
Injury problems have ruled the 20-year-old out for most of the second-half of the season – he was given the green light to return to Munich to undergo some of his rehabilitation and was due back at Swansea last week, however he's been set back another week before returning to Wales. The Swans boss insists that Renato can play a part in the club's remaining fixtures and help preserve Swansea's Premier League status when the campaign ends in a month's time, but seeing how his tenure with the Swans has turned out, I'm not entirely convinced he will, or could, come in and make much of an impact.
Coming back from such an injury, getting up to full speed on the training ground and then being good enough to start ahead of other well-performing midfielders such as Sam Clucas, Ki Sung-yueng and even Andy King in such a short space of time is a big ask. If Swansea were going to 'risk' someone playing in midfield, the fans would prefer to see Leon Britton don the white shirt for the remaining five games.
Britton is near the end of a wonderful playing career with the Swans which has spanned 16 years and over 400 appearances. But unlike Leon, maybe Swansea was just never meant to be for Renato Sanches.
---