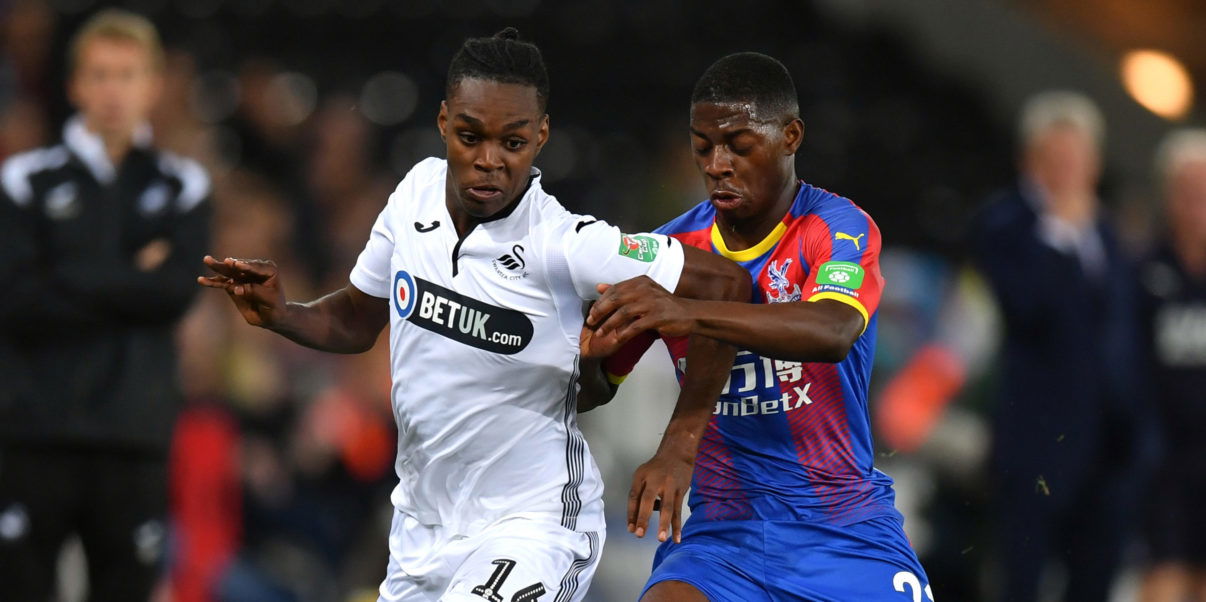 Do the silk Swans have a squad too thin?
As we approach GW6 in this Championship campaign, a clearer picture has been painted in front of us.
Considering circumstances, it's fair to say Graham Potter and his Swansea squad have made a promising start. Eight points from their opening five games is a fair return when you take into account that there is only one senior centre-half and zero fully fit strikers, after recent claims Oli McBurnie is having to play through injury.
With little time left in a very worrying transfer window for Swans fans, many fans are having to settle down with the fact there will be a very heavy emphasis on the young Swans to make an impact down SA1.
This is not necessarily a problem though, with the emergence of locals lads such as Connor Roberts and Joe Rodon looking fully capable of helping with the restoration of the Swansea way. The problems surrounding the squad are much more focused on the depth of the squad, as opposed to the quality of the current crop.
Bersant Celina & Barrie McKay have certainly looked top quality bits of business, especially when you consider they're low transfer fees of £3,000,000 and £500,000 retrospectively.
The average age of Potter's starting 11's this season has been a very low 23. This is pleasing when you consider performances in games such as Preston, Sheffield United and the newly transformed Leeds side. It's clear to see the method and application of how Potter wants to see his side play.
While Leroy Fer has now returned from injury, and Wilfred Bony's return just around the corner there will be a slight ease on the lack of options in these areas. However, this still does not mean the Swans are ready to enter their remaining 41 game's with plenty of playing options.
While Jay Fulton put in a few fairs shifts in the middle of the park, it's fair to say Carroll has continued to struggle. The return of Fer adds plenty of creativity and some needed strength in midfield whilst Celina and Dhanda are seen to play in much more attacking midfield roles, another proven and quality sitting midfielder is desperately required.
This, for many Swans fans, is why missing out on new Stoke signing Ryan Woods hurt so much.
He seemed to tick all the boxes and its yet to be known by many as to why the board at Swansea refused to pay up. When people try to answer this, the reoccurring answer seems to involve Cash-Flow issues, but that's another story.
The Swans could be made to pay the price if no players are bought in within the remaining few days in this area.
The game against Crystal Palace on Tuesday also highlighted the issue of depth at centre-half. Despite this being a round two Carabao Cup game, the Swans ended the second half with two full-back's fitting in at CB, Kyle Naughton and Tyler Reid. As solid and promising as Van der Hoorn and Rodon looks as a pair looking past these two is a worrying issue. Spurs youngster Cameron Carter-Vickers has been breezed in to try ease this issue however it's yet to be seen how he can perform.
For me, it was a struggle when the news that Oli McBurnie had been playing through injury had come out. For a Championship club to leave themselves with only one senior striker is unheard of. I found it hard to accept that a club could be so unwilling to spend, that they allowed a player to play through an injury. This should never happen to any player at any club.
This situation really did reflect a situation where a new manager is having to try and extract blood from and stone. Graham Potter really is having to make use of a very thin and minimal squad. So far he's majorly impressed, mainly because of the return to a passing, free flowing style that its clear these young Swans are trying to play.
However, in a hectic 46 game season and the addition of the FA Cup in January, it's hard to see how a rawboned, narrow squad will cope as we progress towards the winter months.
Potter certainly has to be praised for an encouraging start and any sort of promotion push, whether that be playoff or automatic must be seen as a major accomplishment if it were to happen.
---